About
---
Ming, Inc.
Interior design is an art...and it's also a science. Ming, Inc. has been designing interiors for over 20 years. We understand that you and your customers want an inviting and professional interior that makes them feel comfortable doing business. Ming takes the time to find out the objective for each project and makes it work within your budget. We have an eye for this...
and a mind.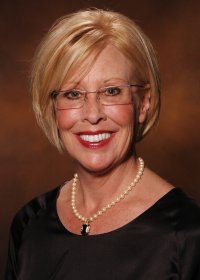 Email: ming_1@charter.net
Phone: 205-979-2900
Cell: 205- 222-7220
---
Education:
O'More School of Interior Design and Architecture
University of Tennessee – Nashville
Honors and Awards
President of ASID at O'More
Design featured in Birmingham Magazine
Design featured in Birmingham News
Design featured on LuxuryHomes.com
Displayed work in Decorations Showcase
---
Ming South
Ming was born in Centerville, Tennessee, a small town in Hickman County, home of the famous Grand Ole Opry star. Minnie Pearl. Although Minnie's home was located in Grinders Switch, it is also a suburb of Centerville! Ming's parents were told Centerville would be the fastest growing city in the state and they thought that was the place to be! But, it never came to pass. Still they fell in love with the small town atmosphere Centerville had to offer. They founded Medearis Home Furnishings in 1935. They were both very creative people, her father invented the design radio called the Medearis Special that is a collector's item today. Her mother was an interior designer. So you can see design is in Ming's blood!
Being raised in a small town is one of the things that give Ming a special connection with community bankers and the people they serve. The experiences her family has had building their business and working with their community bank, help Ming relate with ease to her clients. Ming has built her business practices from her real life experiences found in each project's identity.
Financial Institution Projects
First National Bank, Wetumpka
Amsouth, Birmingham (Now Regions)
Peoples Bank & Trust, Selma (Now Bank Trust)
First United Security
American National Bank of Union Springs (Now Amerifirst)
Brundidge Banking Company
Southern Guaranty Insurance
The Community Bank of Troy
Merchants Bank of Jackson, AL
City National of Sylacauga
Keystone Bank, Gadsden
Alabama Bankers Association
Farmers National Bank, Opelika (Now First American Bank)
First State Bank Centerville (Now First Financial Bank)
Peoples Savings Bank, Clanton (Now Peoples Southern Bank)
Iron & Steel Credit Union (Now Americas 1st Federal Credit Union)
APCO Employee Credit Union
Peoples Bank, Mobile